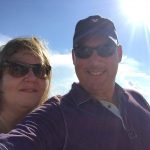 Facebook Gala Weekend: We Loved Seeing You!
Thank you for joining us for our inaugural Wings Facebook Gala Weekend! We loved seeing your bright faces and the ways you celebrated, and we appreciated you taking the time to remember the young people who deserve a chance at a better life.
Congratulations to Cheryl and George Distler of Lake Mary, whose photo entry showing them celebrating their 25th ann
iversary on the Disney Dream tallied the most likes. Cheryl is the program manager at The Faine House, a transitional home for aging-out teens in Orlando, and she and George also support Wings of Hope personally. The Distlers generously turned their prize — a $100 Amazon gift card — back to Wings of Hope so more young people could be helped. Thank you, Cheryl and George!
To see all of the photos posted during our celebration, go to our Facebook page, @wingsofhopefoundation, and see the postings from Sept. 30 through Oct. 3.