Giving Report June 2020
Your Donations at Work June 2020
From September 2019 through March 2020, $6,332 was given through our WingsNet program to assist at-risk teens and young adults who have aged out of foster care (between 18-22 years old) in Central Florida. Details are included in this report, but first we want to let you know how your donations positively impact the youth in our community.
This success story looks a bit different from those of the past. It is about eight young adults in a Central Florida transitional living program who are ready for a brighter summer and future.
All of us, including these Faine House residents, have experienced the world differently over the past few months.
These young adults have struggled to adapt to a new normal that may continue for a while to come. Several residents have lost jobs, and others found their employment searches limited as many businesses that hire hourly employees were forced to shut down or freeze hiring. The abrupt switch to distance learning and online education provided an additional challenge, as many residents lack the educational foundation, confidence, attentiveness and self-discipline to transition effectively to independent learning.
Accustomed to receiving in-person support services from case managers, mentors, volunteers and therapists, these young people now must connect via telecounseling, videoconferencing and Zoom meetings.
Although The Faine House residents have struggled through this pandemic, they have not been alone. Thanks in part to your generosity and the support of the Wings of Hope Foundation, funds were available to help them realize that others care about them and their situation. They were provided educational supplies, in addition to crafts, games and puzzles. They received Easter baskets filled with treats, books and supplies, as well as care packages with essentials and snacks. Meals were delivered from local restaurants to encourage community among the residents.
Our hope is that The Faine House residents can find some good that resulted from this quarantine. Perhaps they discovered a new hobby, developed new skills to further their education or felt support and lifted spirits from the care packages they received.
Thank you again for your unwavering support of young adults who have aged out of foster care and those on the verge of homelessness in our community.
---
Update and News
3rd Quarter 2019 – 1st Quarter 2020
$ 2,084.00: academic achievement
$ 2,920.00: life skills training
$ 185.00: health/wellness
$ 772.00: employment skills/performance
$ 771.00: special needs
$6,332.00: Total
$11,010.00: Group home support (for mattresses, bedding, Christmas gifts and quarantine-related items )
$17,342.00: Total
We will continue to report on how YOUR donations are being used. Thank you for your confidence that Wings of Hope will continue to be good stewards of your generosity.
Individually we do make a difference. Together we change lives.
---
Employment challenges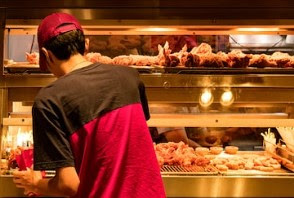 Within four years of aging out of foster care, many young adults struggle with employment. According to iFoster, half have no earnings, and those who do earn an average annual income of $7,500. That is 59 percent of the federal poverty level for a single-person household.
Wings of Hope's WingsNet program provides incentives that help young people become independent and self-reliant.
Thank You
On behalf of the many at-risk youth you help by supporting Wings of Hope, we thank you. Individually we do make a difference. Together we change lives.